Ryuu's Review: "Ultimate Comics: Ultimates" by Hickman & Humphries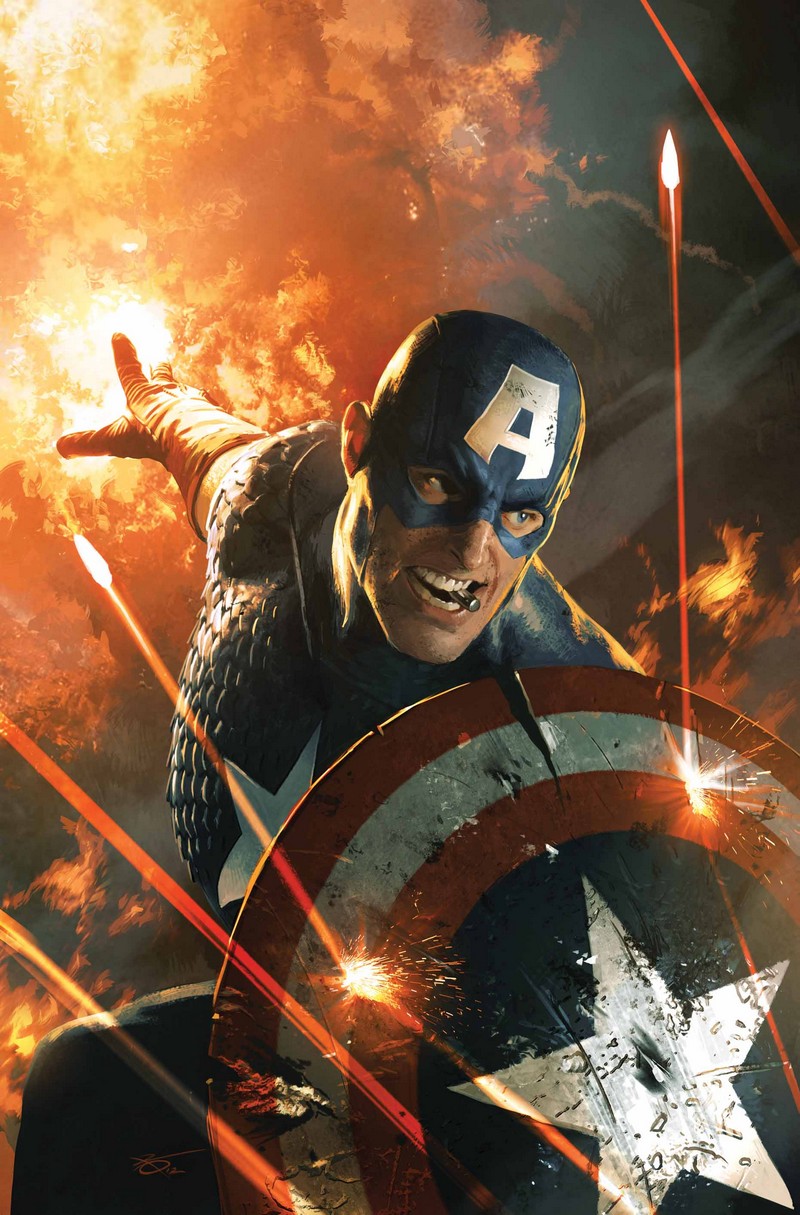 Issue #13 of Marvel's "Ultimate Comics: The Ultimates" began an epic Ultimates Universe crossover story that has simply rocked.  It serves as a great hopping on point for the Ultimates series of comics, and so, with that in mind, I decided to review their version of the Avengers, to see how this incredible story got its setting.  I've mentioned before that I'm not terribly fond of team comics, but I tend to make exception for stories like this where I can get so caught up in all the excitement.  It's a fast paced, action-movie-style, pull-no-punches kind of comic, that dives right into the deep end.  I feel like the image above, captured from the cover of issue 13, is a perfect description for the series.  Ultimates is intense, over the top, and explosive.  Hickman's writing style has you constantly excited to see what's next.  Overall, this has been a very fun series, and I am looking forward to see how this current story arc, 'Divided We Fall', concludes.
Overall Rating: 4.5 of 5.0
The Good:
Gorgeous artwork
Very exciting, action-movie entertainment
Solid, well constructed plot and writing.
No seriously, the art is awesome.
The Bad:
Hard to pin down - the story moves so fast, that you don't really develop an attachment to any particular character.
Scribbles Says:
I liked this series over all.  The recent run of it has been exciting, but extremely chaotic.  Some people like this about it - it dives right into the action, because it assumes you already know who the heck these guys are.  Which means you can just sit back, and watch the explosions.  I think that's exactly what this series is about.  Take a bunch of dudes who we know and love from comics, and put them into the most extremely high-end, explosive, world-threatening disaster you can think of, and watch them kick some serious ass.  Kinda reminds me of The Expendables, in that sense.  The difference being that this series has an AMAZING plot.